Internal services
Camping Riccione offers:
train shuttle to the beach, to the Thermae and to the centre;
free internet access hot spot wi-fi 90% coverage camping and beach 17
internet point
tv room cinema dolby digital surround
digital cinema projector screen in arena
single cabins with washbasin
nursery and baby room
baths for handicaped
automatic washing-machines quick washing (30 min.) 8 Kg, dryer and ironing room
bancomat service
safe boxes
rent a bike
refrigerators for hire
camper service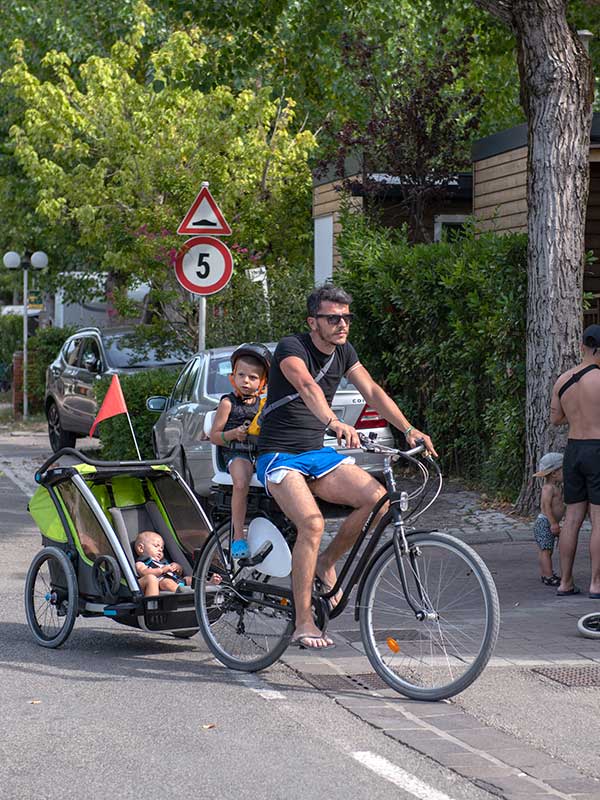 Internal activities
The camp site offers many commercial activities from the first to the last day it is open. The commercial activities are:
Restaurant. In addition to the international cuisine there are many specialities (fish, spaghetti allo scoglio, strozzapreti, shrimps and zucchini, risotto alla marinara, tagliolini al grillo, orata al cartoccio).
Pizzeria. Equipped with wood oven.
Swimming pool bar It is a point of reference and animation.
Market and Bazar. It offers all kinds of products, which include bread, butchery, meat, fruit and vegetables. The bazaar has an ample space reserved to camping, sea, sports, toys, sanitary, etc. If you do not find something, just ask to Paolo (market-bazaar's owner) who will find it for you.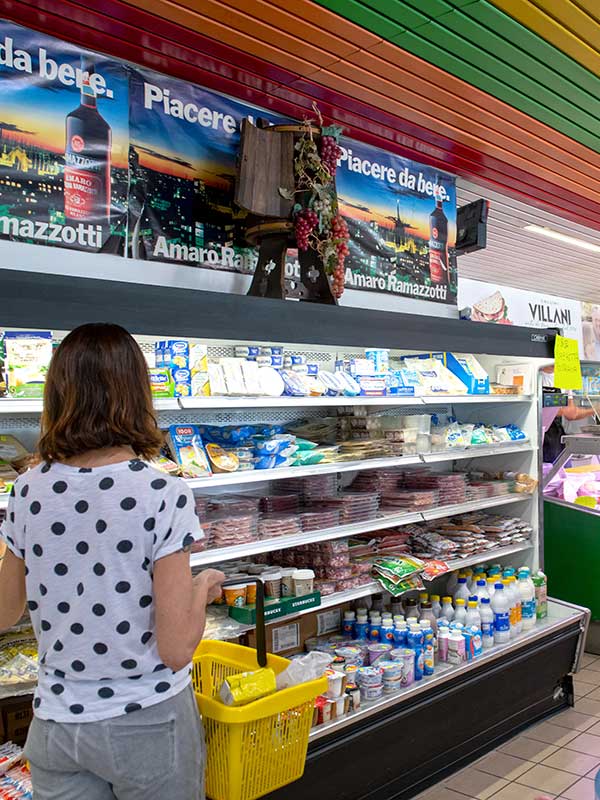 Hygienic facilities
The new Camping Riccione hygienic facilities are often renewed and up-dated in order to meet our guests needs. Hygienic facilities quantity and quality is by far higher than it is required in order to offer a good service and lower prices.
The five hygienic facilities and toilets, which are situated in different parts of the camp site, are cleaned by authorised staff more times a day. Refusals are collected more times a day with electric equipment in order to not disturb our guests.