Unser Animationsteam
Das Animationsteam bietet ein tägliches Programm für Erwachsene, Jugendliche und Kinder an.
Sportliche Programme: Spiele, Wettbewerbe, Aufführungen werden organiesiert, so dass unsere Gäste den ganzen Tag Unterhaltung finden. Ein abendliches Unterhaltungsprogramm findet auf dem neuen Veranstaltungsplatz mit Bühne statt.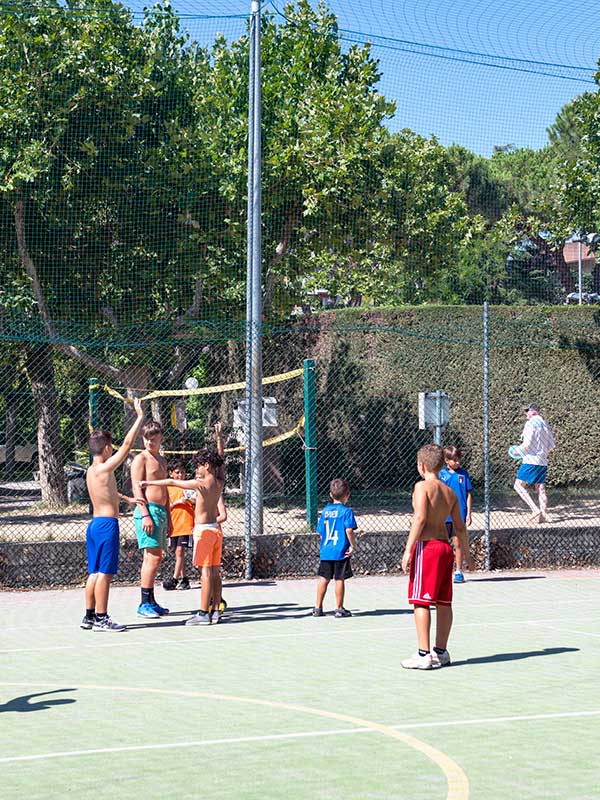 Tägliches Programm
Das Animationsprogram bietet täglich sportliche und spielerische Aktivitäten für Kinder an, um ihren Urlaub zu verschönern. Die Kinder, die von den Animateuren betreut werden, könne im Baby Club zeichnen, aufbauen, modellieren und kreativ arbeiten.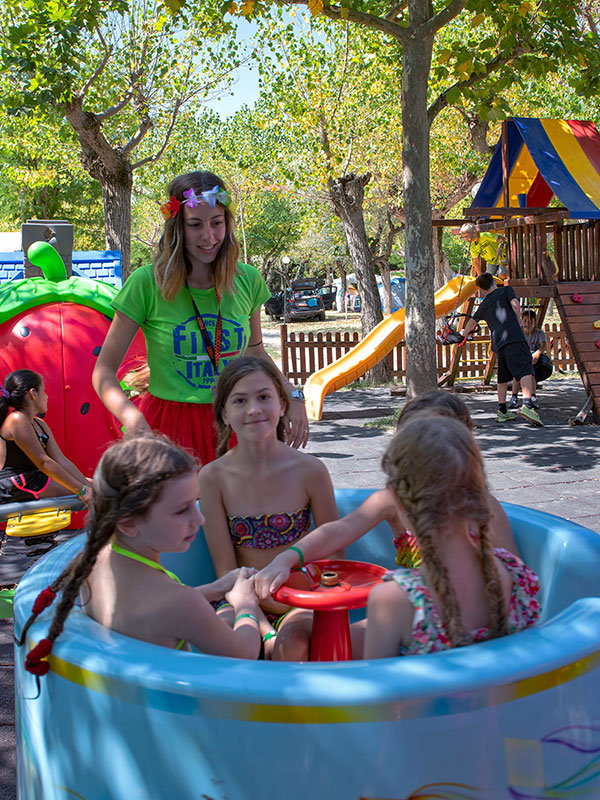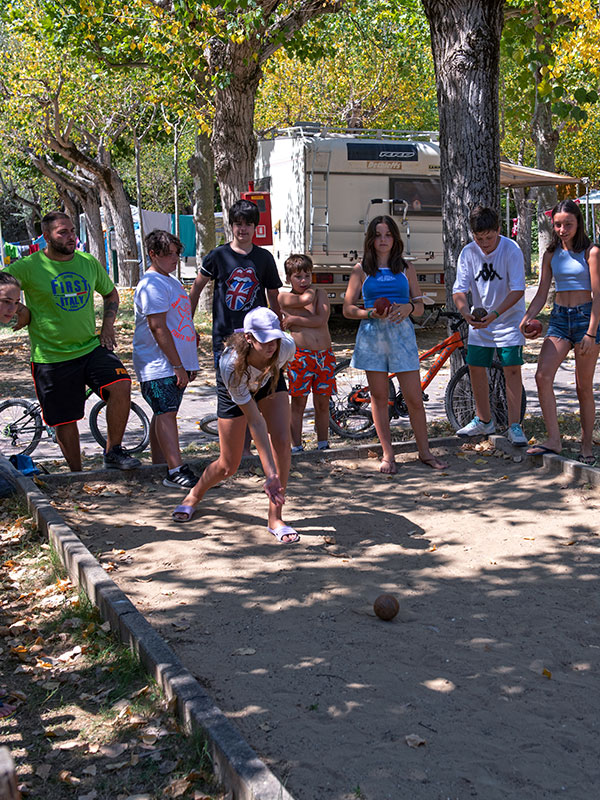 Mehr Informationen
New arena for shows and dance music.
Camping entertainment at the beach.